About the treatment
The modern woman wants to feel beautiful, attractive and self-confident at any age and in all spheres of her life. Childbearing, inevitable ageing and hormonal changes, while being a natural part of life, can unfortunately cause unpleasant gynaecological symptoms such as burning, vaginal itching, painful intercourse, dryness or vaginal atrophy. The weakening of the uterus fundus muscles and stretching of the vagina which alters the angle of the female urethra may also result in urinary incontinence. These changes can have a profound impact on a woman's daily live and intimate relationships.
Our clinic is happy to introduce the MonaLisa Touch, an innovative fractional CO2 laser that is specifically designed for regeneration and rejuvenation of female intimate areas. Unlike other aesthetic laser gynaecological procedures available, it is the only treatment fully recognized by the international scientific community and backed up by clinical studies and international publications.
How does the MonaLisa Touch procedure work?
The procedure is performed by placing a sterile 'insertion ring' into the vaginal opening (this is a circular device that allows the laser hand piece to be inserted and moved without rubbing against the labia). After complete insertion, the laser is fired, moved, fired again until the entire inside of the vagina has been treated. The laser pulse stimulates new collagen production in vaginal walls. It restores the correct pH and regulates the blood flow, which in consequence restores and improves the natural functions of the vagina.
Is the treatment painful?
The treatment is relatively painless. The patients might only experience slight warmness, and no anaesthesia or painkillers are required.
What gynaecological conditions does the MonaLisa Touch help with?
The procedure can alleviate symptoms associated with vaginal atrophy such as:
vaginal itching
vaginal dryness
pain during intercourse
vaginal laxity
urinary incontinence
It can be also used for:
labiaplasty (asymmetry of labia minora)
rejuvenation of external organs
removal of post-natal scars
vaginal and anal bleaching
reduction of stretch marks
When does the effect appear and how long does it last?
The number of treatments depends on the patient's individual condition and needs, and should be discussed with our specialist. Although we recommend 3 sessions to achieve a full therapeutic effect, many patients report to have experienced immediate beneficial effects.
In case of young women after labour, the effect is certain to last until the next pregnancy. What is more, the improved elasticity of the vagina helps to reduce damage brought about by childbirth in the future.
If the therapy is performed on women at menopausal age, a once-a-year single treatment is recommended to prevent vaginal atrophy symptoms from reoccurring. As it is better to prevent than to cure, women should not wait until unpleasant symptoms get stronger – the sooner the treatment is performed, the better effects it brings.
What is the therapy schedule?
In order to book the procedure, the patient first needs to book a consultation visit during which a gynaecological examination will be performed. The patient should also provide the results of the cytology test done within the last year.
Before the treatment, the patient will be informed about all the aspects of the procedure, its benefits, counteractions, and possible side effects. The patient will also be asked to fill in the questionnaire and sign the official consent for the treatment.
The treatment itself takes approximately 10-15 minutes. Treatments may be repeated at the intervals of 2-4 weeks
What are the post-treatment recommendations?
After the treatment the patient may return to her daily activities. Post-treatment recommendations include refraining from:
sexual activity (up to 7 days)
hot baths
lifting heavy loads
physical effort
What are the contraindications for the procedure?
menstruation
pregnancy
intimate area infections
neoplastic diseases
What are the possible adverse effects?
In some cases, slight reddening, swelling and discomfort may be observed after the treatment, but these symptoms usually disappear after approximately 1-2 days.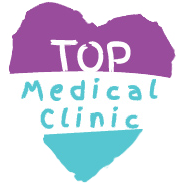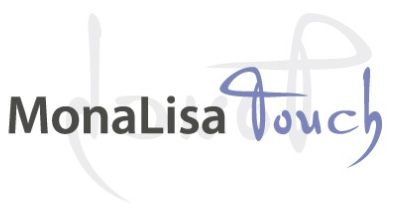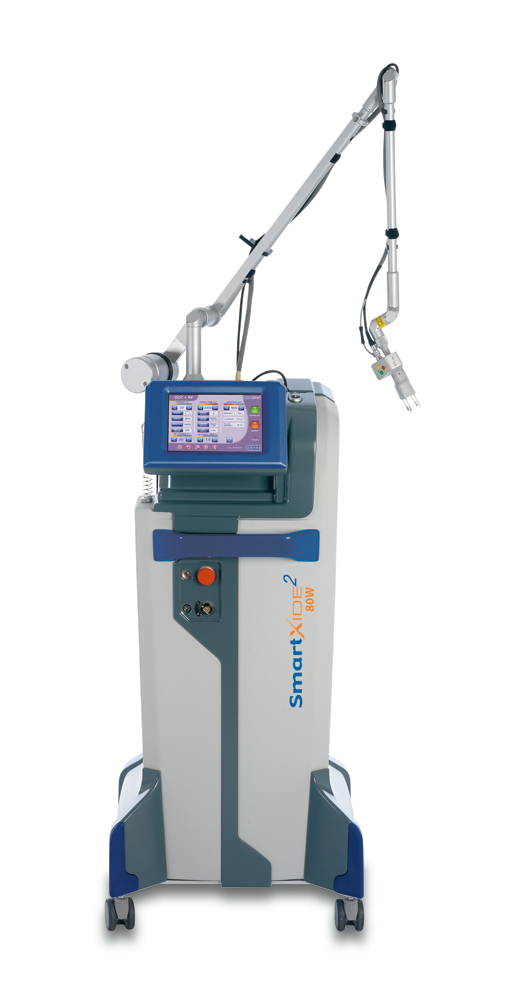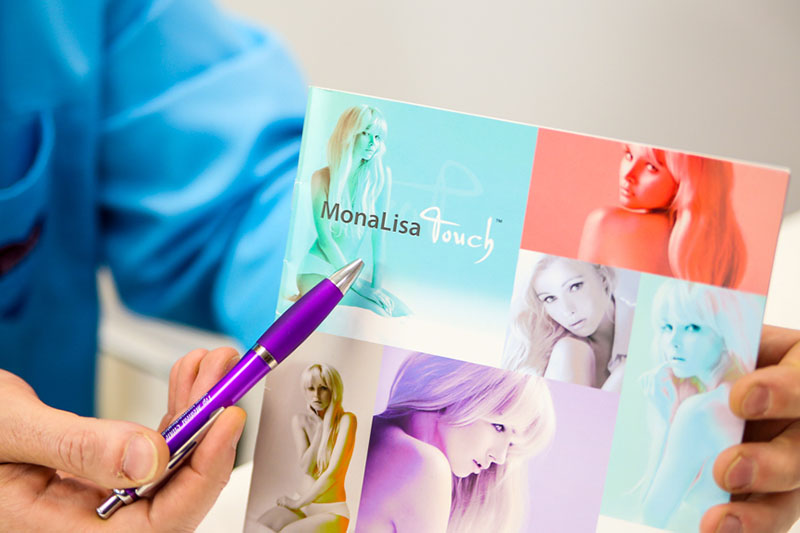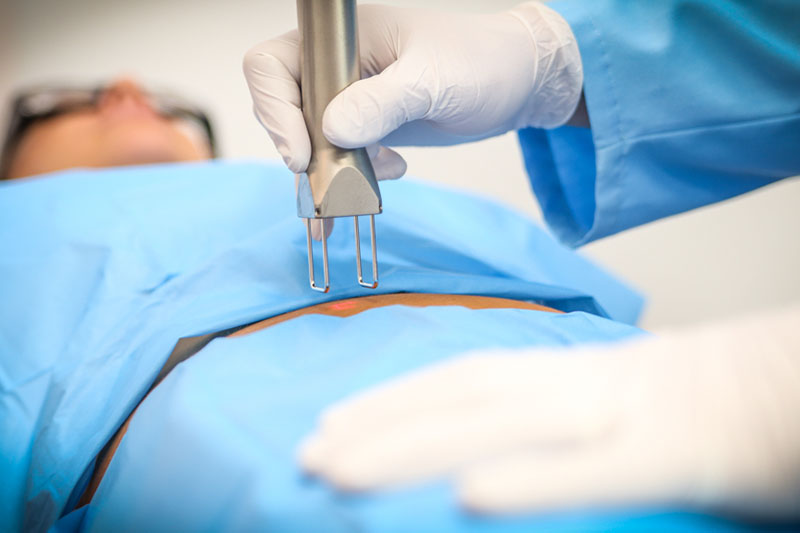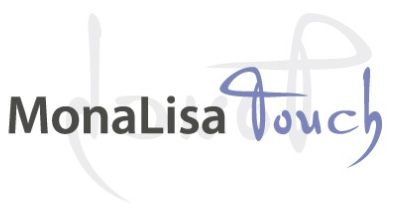 MonaLisa Touch

is a life changing solution for WOMEN OF ALL AGES

Apart from treating vaginal atrophy problems, menopausal conditions, and helping oncology patients unable to undergo hormonal treatment, MonaLisa Touch has also been shown to be beneficial in case of many other disorders and symptoms, such as:
mild urinary incontinence
vaginal laxity
problems caused by POF (Premature Ovarian Failure)
Our Specialist:
Prof Paweł Knapp
Gynecologist
Specialist in Obstetrics and Gynaecology, as well as Gynaecologic Oncology. He graduated from the Medical University in Bialystok, and has gained his clinical experience in prominent medical facilities all around the world.

He has worked in such healthcare institutions as Memorial Sloan-Kattering Cancer Center in New York, the Charité clinical centre in Berlin, Hadassah Medical Center in Israel, as well as at universities in Germany, Sweden, France, the Czech Republic and California.
Prof. Knapp is a recognized authority on colposcopy and has enormous experience in the surgical treatment of cervical cancer, ultra-radical procedures in the cases of ovarian cancer, and gynaecological laparoscopy procedures. As an obstetrician he has provided prenatal care for many pregnant women, including those with high-risk pregnancy after surgical oncology procedures. He has authored and co-authored many professional publications, participated in numerous conferences and a countless number of training courses regarding the latest diagnostics and treatment methods.

In 2017 Professor Pawel Knapp was elected to sit on the Council of the European Society of Gynaecological Oncology (ESGO).

Beside his truly remarkable medical knowledge, Prof. Knapp is known for his patience and sense of humour. His approach to each patient is very individual and, what is probably even more important, he has a particular talent to explain the most complex medical issues in a clear and comprehensible way.
Dr Malgorzata Kolodziejczak
Gynecologist
She received the title of specialist in Gynaecology and Obstetrics while working at the Clinical University Hospital, where she built up her professional expertise and developed interest in the field of gynaecology. She emphasizes that caring for the health of all women, from young girls to mature women, is not only her calling but also a privilege.
Dr Kolodziejczak knew she would be a doctor when she was a little girl, and since that time she consequently and ambitiously pursued her goal, which she finally reached in 2002 when she obtained the title of a medical doctor. Apart from professional knowledge and skills necessary for both basic and specialised treatment of women at every age, she shows great empathy and genuine female intuition. A combination of these qualities makes her patients feel safe and cared for. Privately Dr Kolodziejczak is a loving mom, spending every possible moment with her son.
Clinic Address:
Top Medical Clinic
1B Church Road
Croydon, Surrey
CR0 1SG
020 8681 1651
074 8340 1764
020 8667 9926
Send email
Clinic Website
Opening Hours:
| | |
| --- | --- |
| Monday | 09:00 - 20:00 |
| Tuesday | 09:00 - 20:00 |
| Wednesday | 09:00 - 20:00 |
| Thursday | 09:00 - 20:00 |
| Friday | 09:00 - 20:00 |
| Saturday | 09:00 - 20:00 |
| Sunday | 09:00 - 18:00 |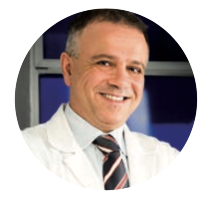 Stefano Salvatore, M.D.
Head of the Urogynaecology Unit at the IRCCS San Raffaele Hospital, Milan (Italy)
Natural ageing can significantly affect the vaginal tract, causing serious physiological and psychological problems for women, especially due to vaginal atrophy. We started testing MonaLisa Touch® and treating patients in 2012. At the beginning, I was very skeptical about the use of lasers for vaginal stimulation because this really had not had any real credibility in Gynecology, but both clinical and histological results surpassed all my expectations! Histological studies, conducted in collaboration with Prof. Alberto Calligaro from the University of Pavia, show that MonaLisa Touch® treatment restores the mucosa to a pre-menopausal condition, as it would occur after an oestrogen hormone replacement treatment. This particular laser emission stimulates epithelial surface and connective tissue through a physical medium rather than using drugs, basically making the vaginal mucosa younger.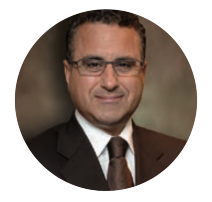 Mickey Karram, M.D.
Director of Fellowship Program on Female Pelvic Medicine & Reconstructive Surgery The Christ Hospital, Cincinnati, OH (USA)
A game changer is literally something that alters the way we do things, and we don't have a lot of game changers that come along every day in medicine. I like to use the word game changer with MonaLisa Touch® because it is fulfilling a huge void for women. I was very willing to try this because it's a huge need. It's a huge therapeutic area. Results are almost immediate. We had patients that, after their first treatment, observed improved lubrication, less pain, less pressure. Again, we did not have even one patient that couldn't tolerate the therapy. Finally, 100% of our patients experienced improvement.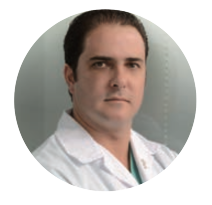 Pablo Gonzalez Isaza, M.D.
Specialist in Obstetrics and Gynecology, San Jorge University Hospital, Pereira (Colombia) President of Colombian Aesthetics Gynecologists Association
I found MonaLisa Touch® excellent also for women who suffer from vulvar and perineal discolouration, lack of elasticity of the vaginal outlet as well as nourishment dysfunctions of the labial epithelium. All of my patients who have undergone MonaLisa Touch® treatment have either experienced immediate tightening of the vagina or increased lubrication. After a course of three treatments, the results are expected to last for 12 months and over.